Even though I'm glad the harsh winter months are behind us, I admit that I enjoy styling fall and winter looks more than summer looks. When you have more pieces to create layers, it's just much easier to compose looks that are unique and interesting.
I used to walk around in shorts and tees all the time in the constant 80-degree-plus weather when living in Austin. It was alright back then because it's such a laid-back city and a short floral summer dress can be considered formal. But that's hardly an option here in New York, where you need to be a bit more put-together.
Summer in New York is so hot and steamy that most of the time it's hard to put on more than one layer. That's why I found it's important to (1) source cool pieces that work standalone and (2) use accessories to add interesting details.
I'm loving the socks-with-sandals trend this season. Not only do I have one more piece to work with to create better style, but also my feet are actually super fragile so wearing socks will prevent blisters big time.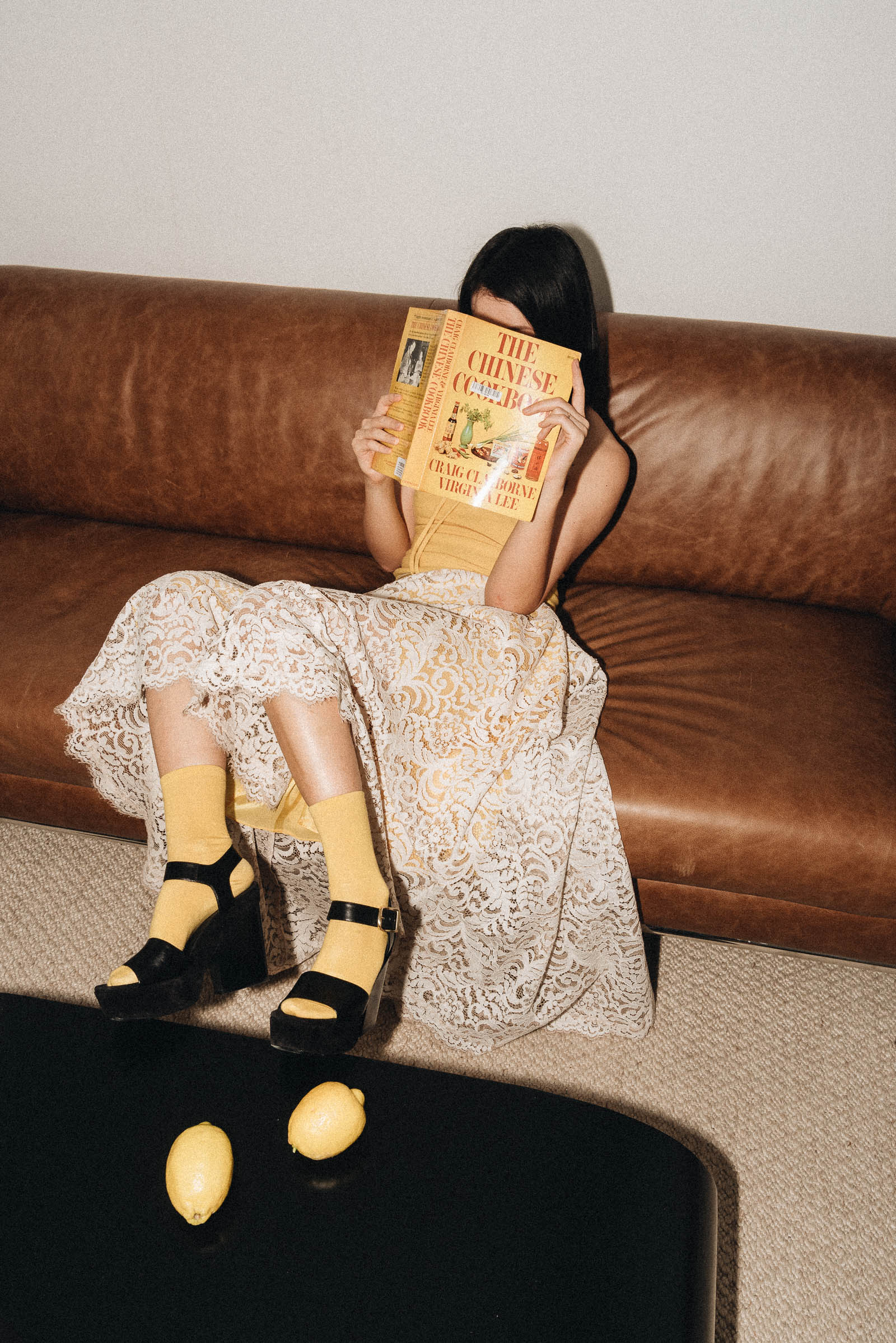 Today I want to share my way of styling this gorgeous Dorothee Schumacher lace skirt. I really love the striped panel and yellow lining details that make a laced skirt really cool. I know that simply styling it with a white shirt and sandals will work great. But I decided to style it with my yellow tank top and yellow socks to make it more fun.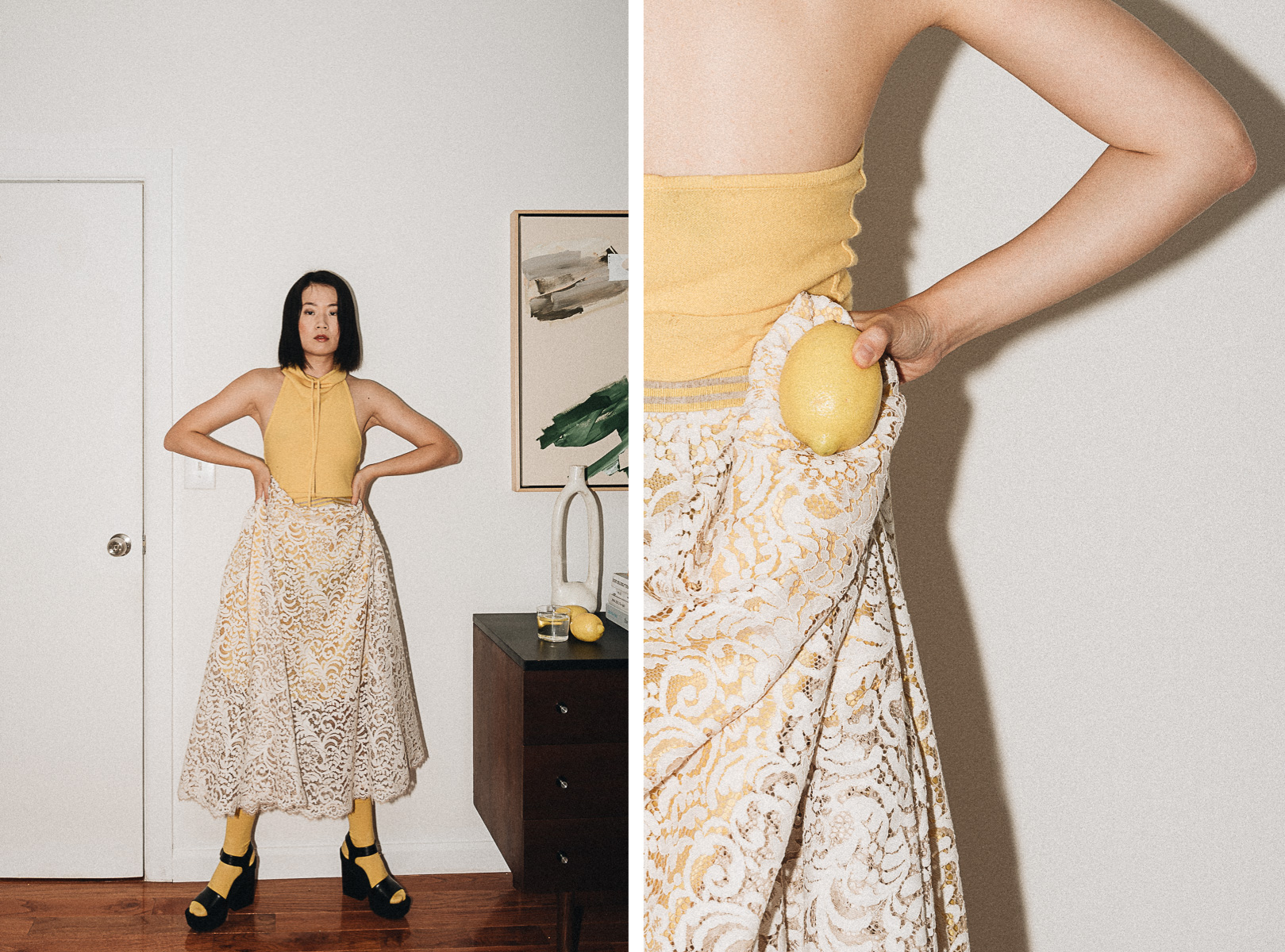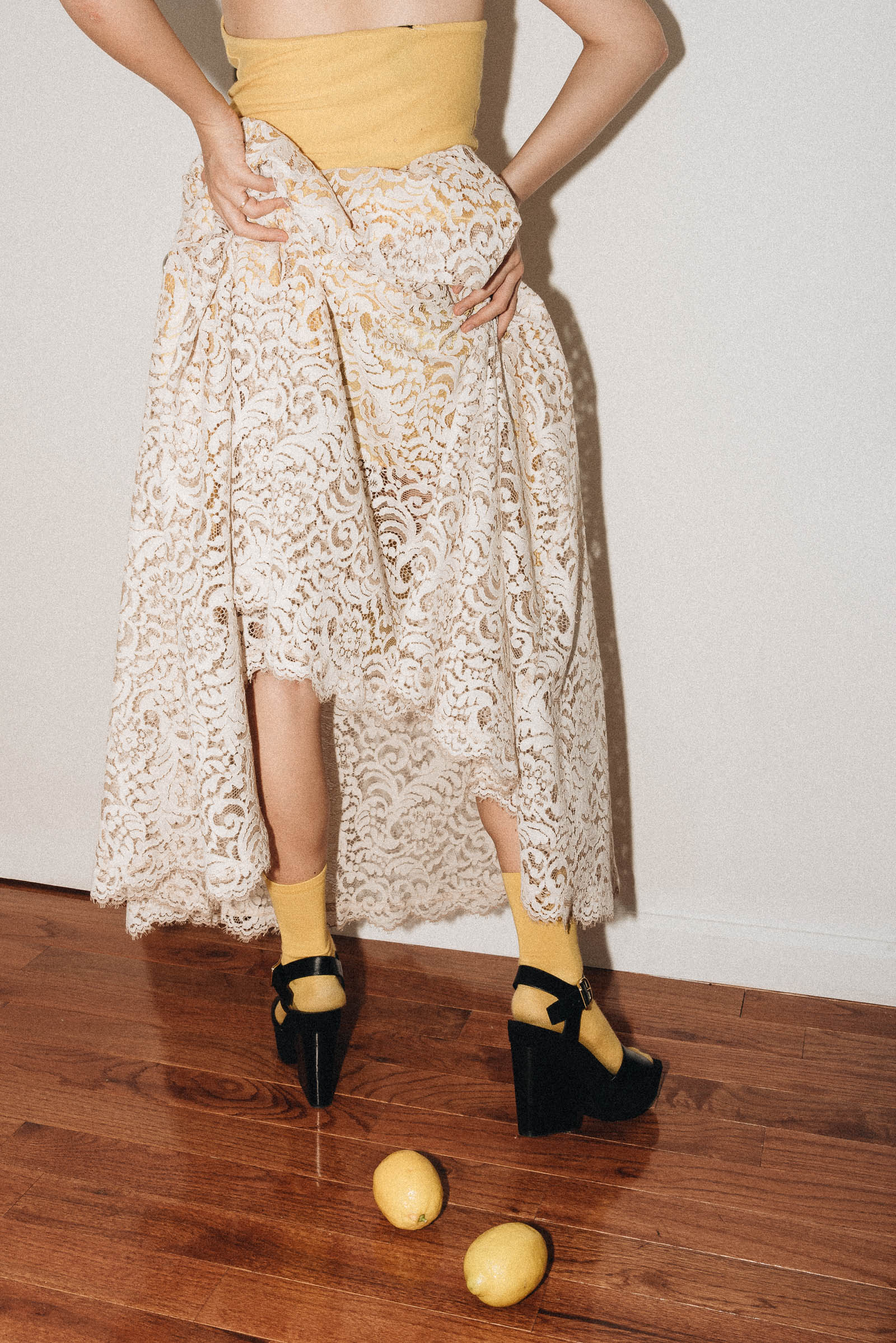 I'm very short, only 5'3″. I find that sometimes it's hard for me to style sandals with socks because it makes my legs look shorter. That's why I'm using the chunky yet classy Old Celine platform sandals. They make me taller and elongate my legs after layering the socks. (Seriously loving that platform shoes are back this season!) Lastly, I put on the bold Lulu Frost Statement earrings to complete the look.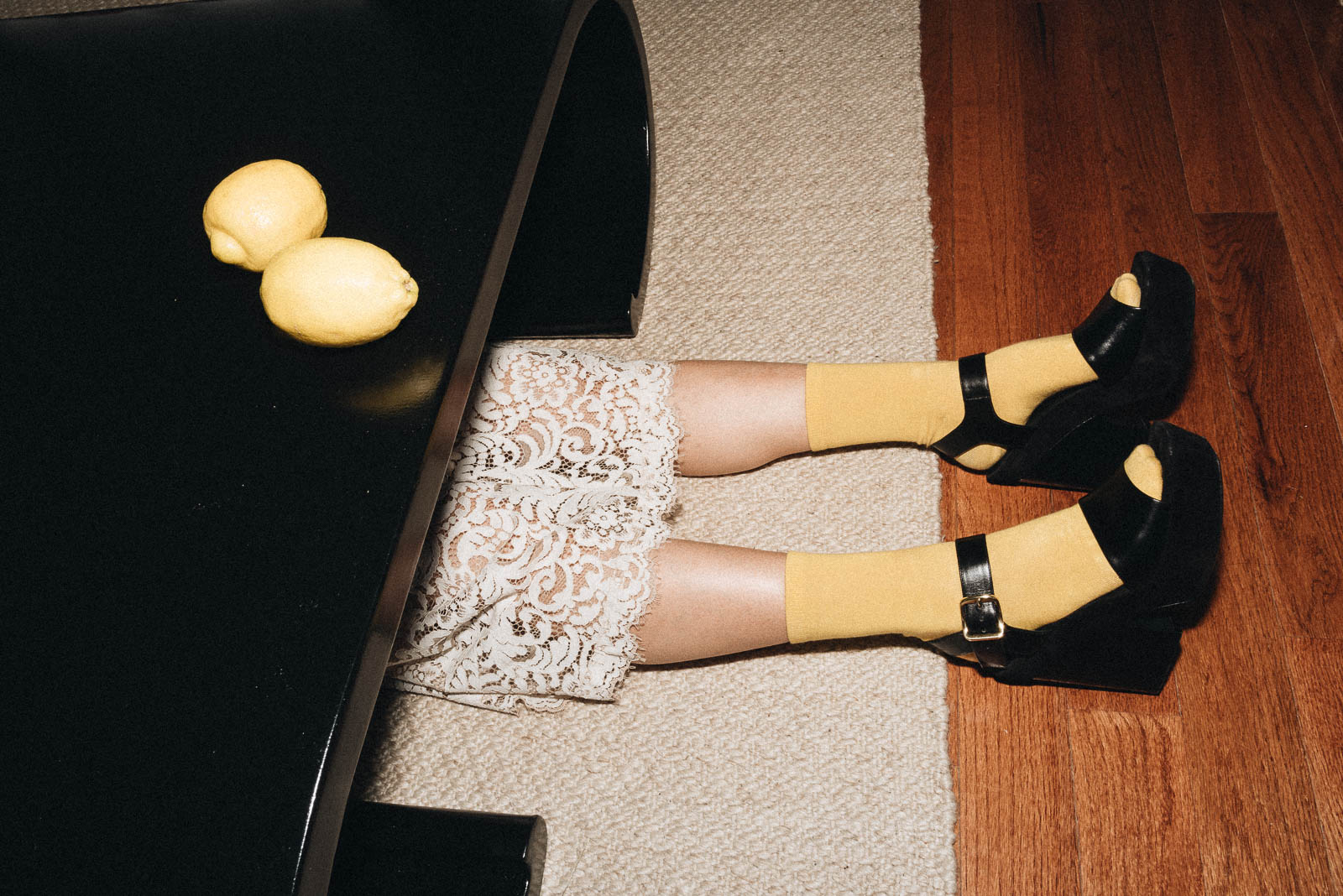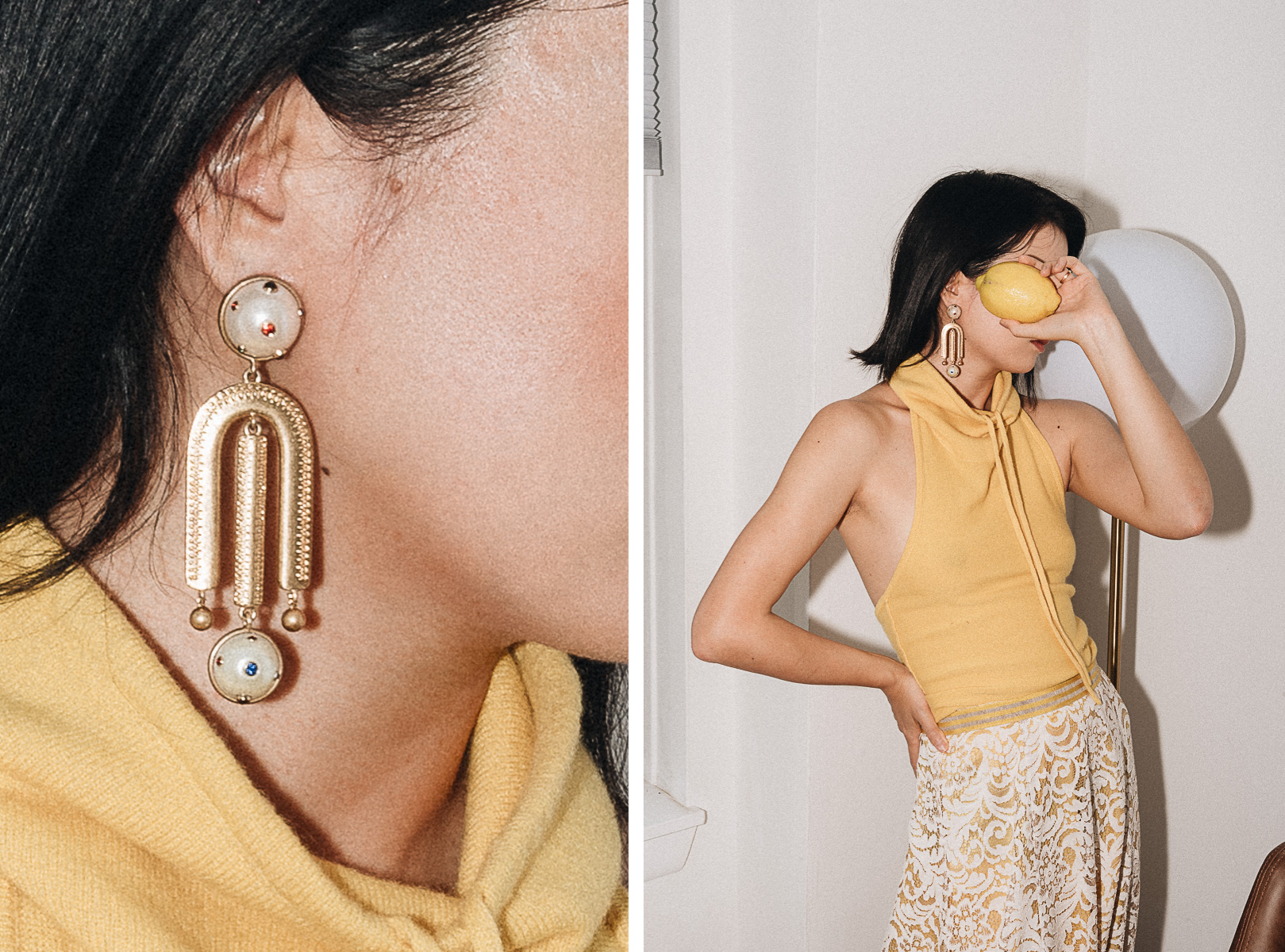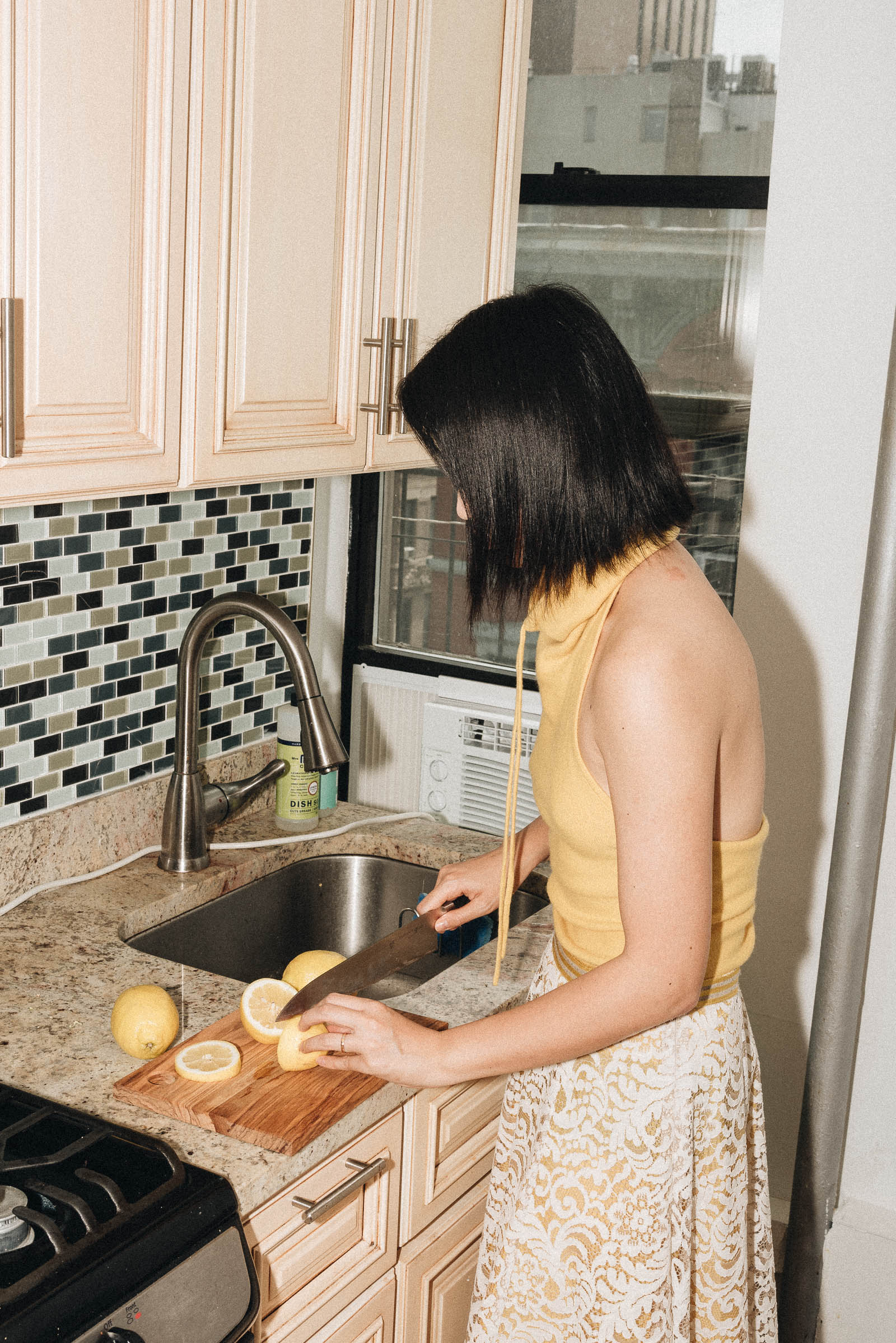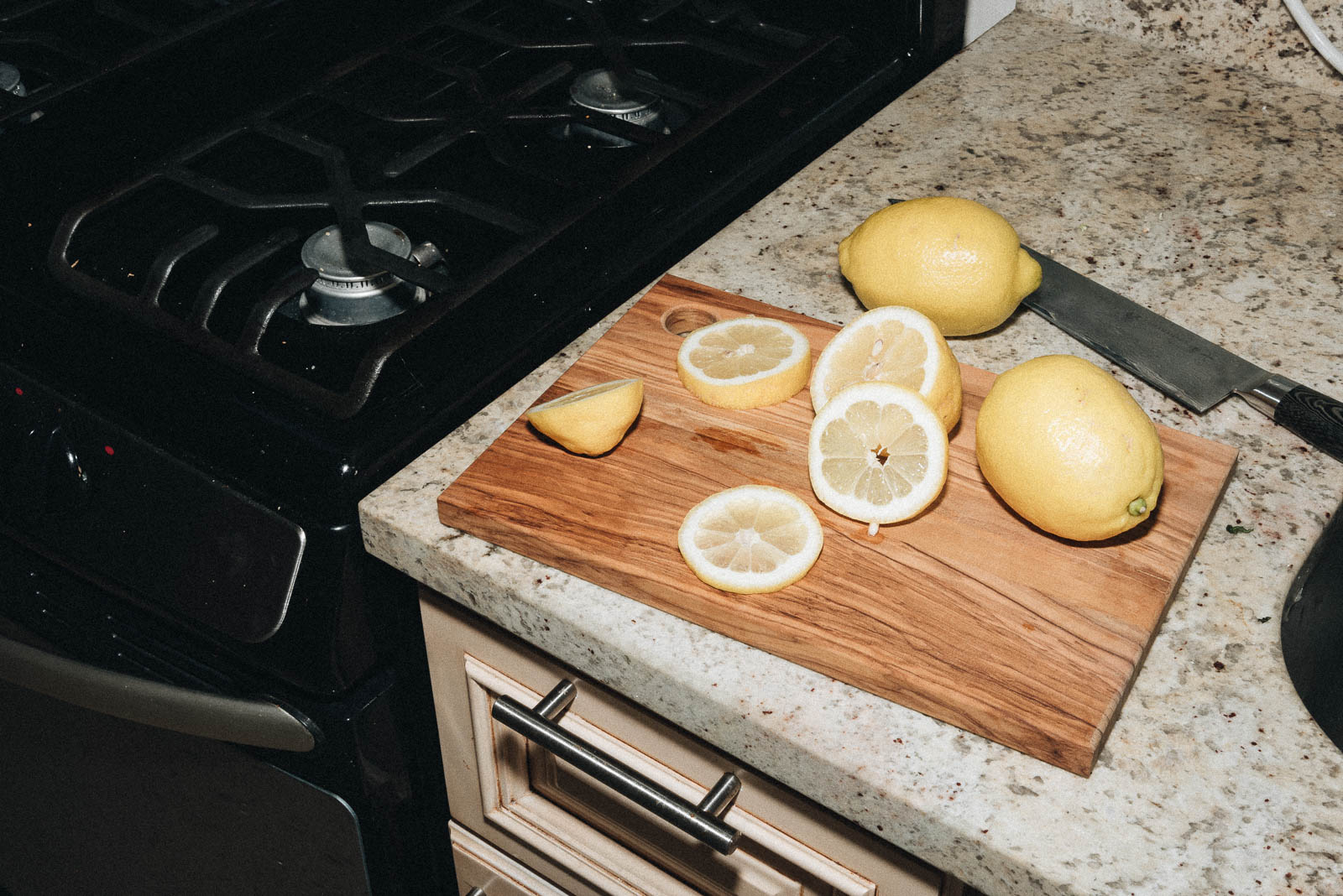 Featured in this look