I'm picking up blogging again after weeks of frustration over Instagram. I won't bore you with the rant that's been echoing in my head. The truth is, I'm liking Instagram less and less nowadays. I used to have a beautiful feed showing creative images and ideas that spark joy. Nowadays it's stuffed with bad ads and "popular" pictures that are all the same in terms of style.
I started this blog back at the end of 2017, on the side of my full-time food website business. The goal was to have a creative outlet that I could use to work on projects I enjoy and keep myself motivated and inspired. With recent events, I feel like I've deviated from my original goal. "Only focus on the process of creation, do not compare your followers and likes", is easier said than done. After hours, sometimes days, of sourcing clothes, styling, coming up with concepts, and shooting, it is quite upsetting to see that a piece of carefully crafted content only reaches a few people, while posting a perfectly staged coffee shop corner reaches 10 times the audience.
Would I start focusing on producing popular photos that I know will engage? Never. This creative project loses its meaning if I do so.
Should I keep posting styles I like and ignore my numbers? I've tried and failed.
At the end of the day, I decided to pick up blogging again. Not only do I have more creative control over the content I want to share, but it also gives me more space to share my visual stories in a more complete style.
Recent favorite looks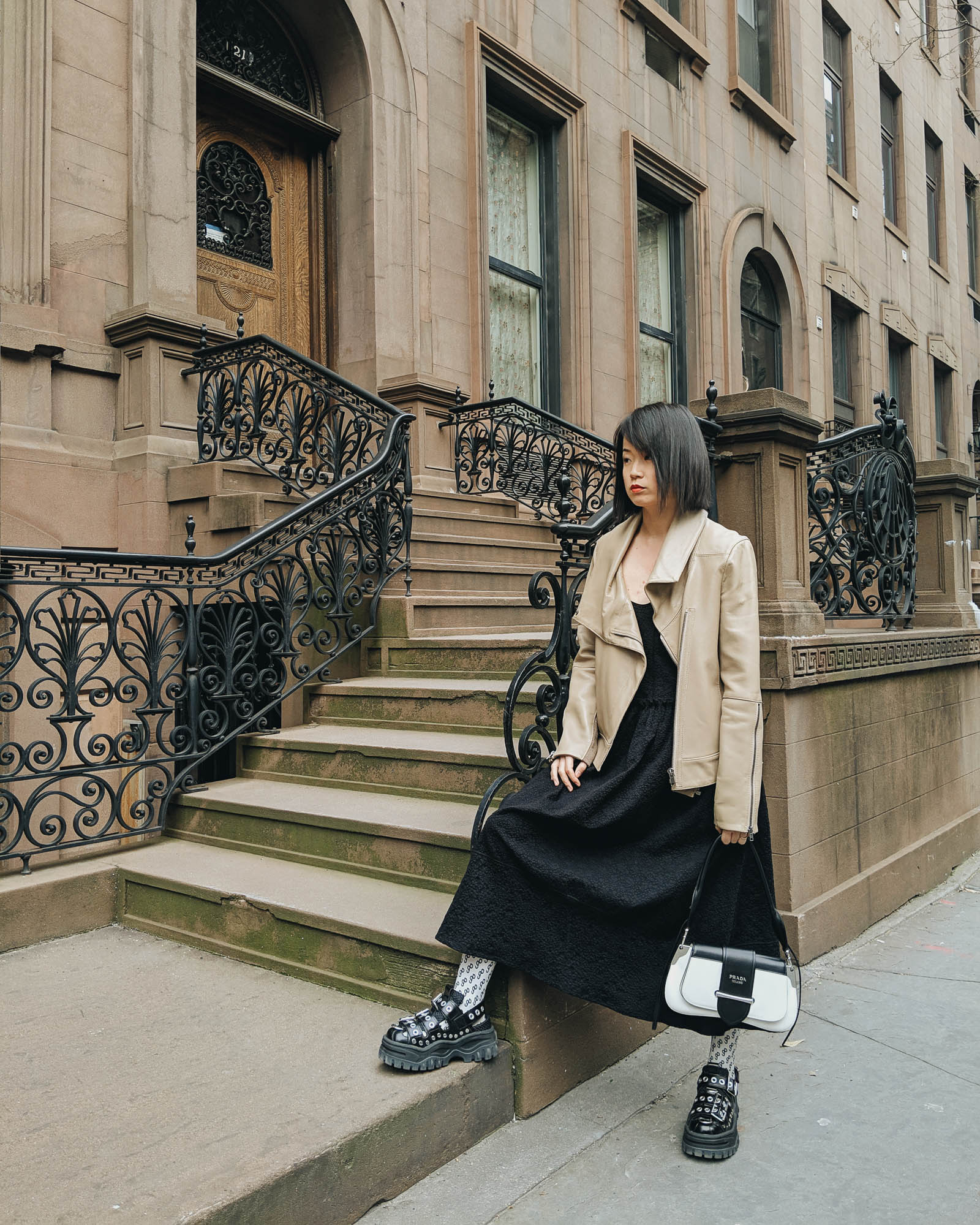 Tan leather jacket for layering and adding texture, low-key black dress for a stand-alone piece or layering, the fun Saks Potts logo leggings, cool Eytys shoes that make any outfit more interesting, and the iconic Prada Sidonie bag – these are some of my favorite the pieces that I pull most often from my wardrobe because they are so versatile.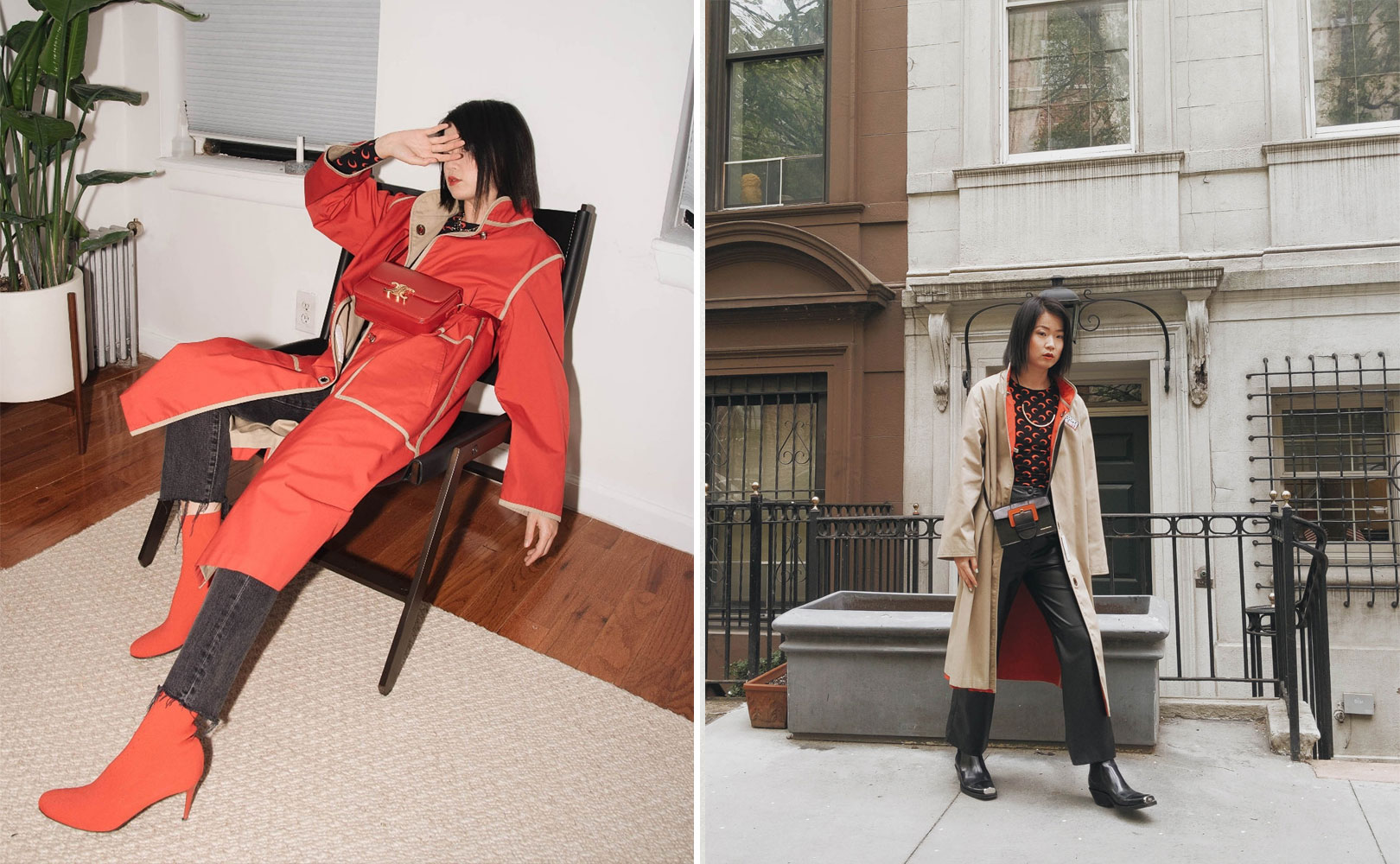 Found this gorgeous Bonwit Teller trench coat at a vintage store. It's designed to be worn as a red coat with a tan lining, but the seam work is so excellent that I can wear it inside-out as well. It has been a staple piece since day one.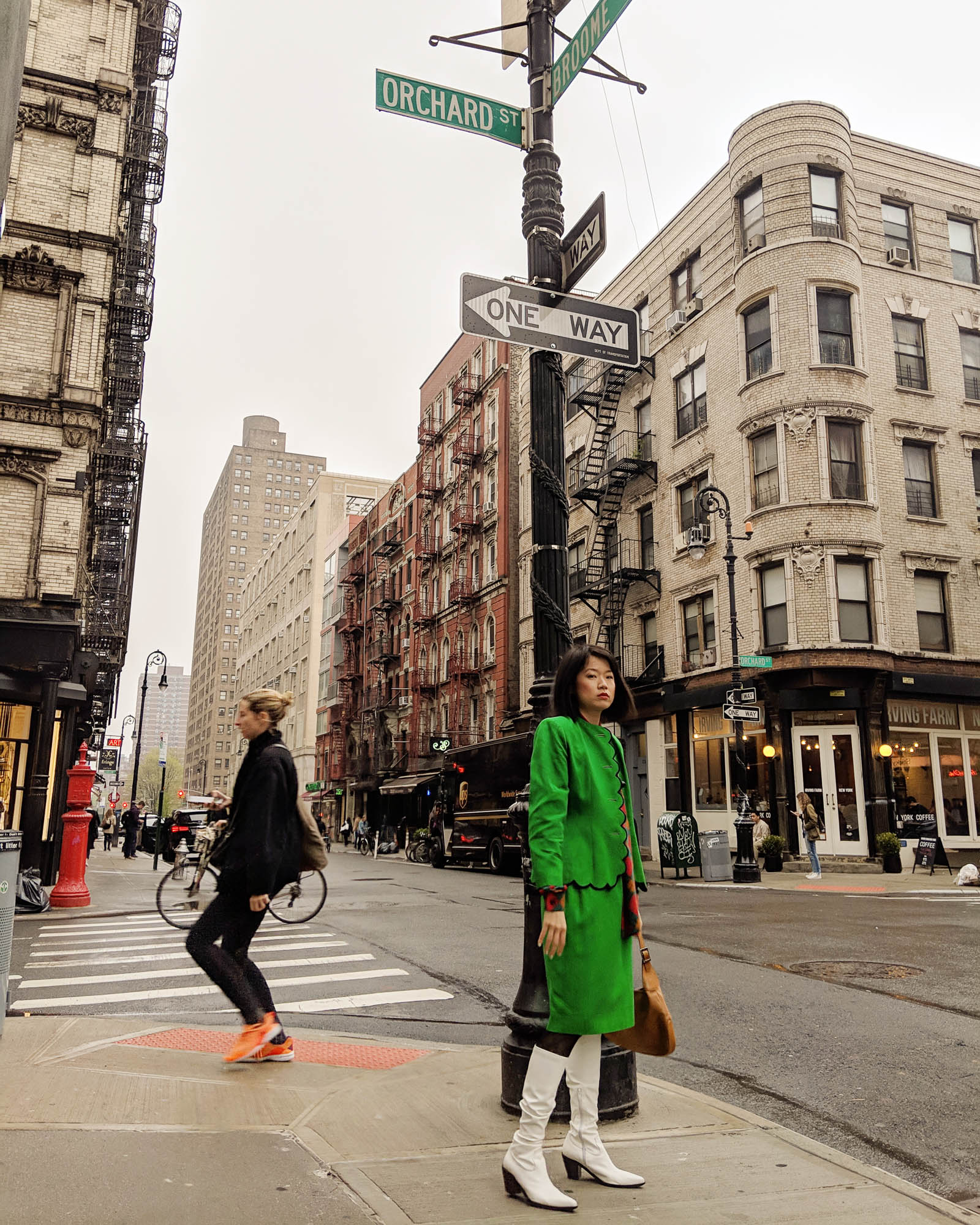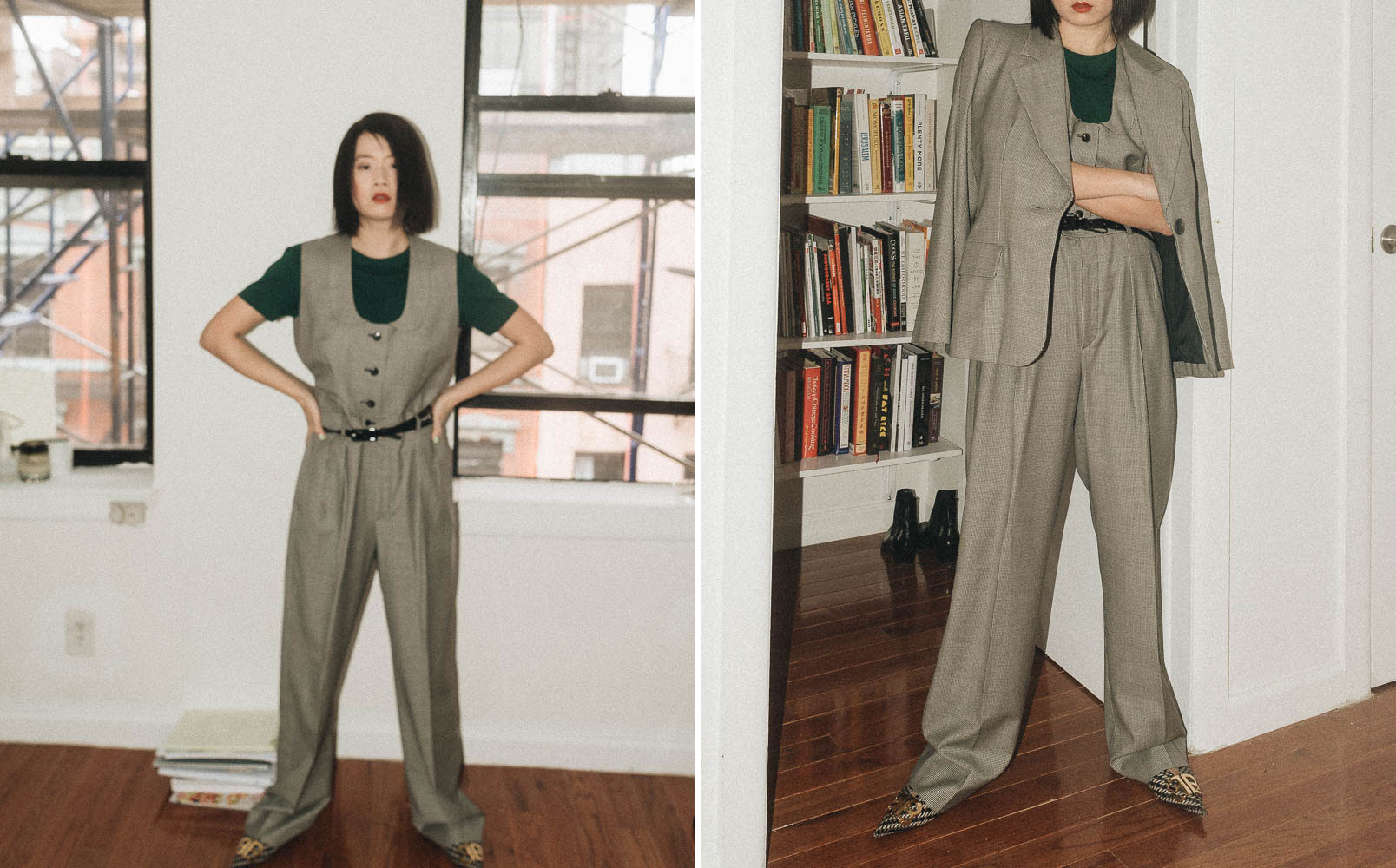 A power suit is always a good idea. After moving to New York, I've been enjoying treasure hunting in vintage and thrift shops. Sometimes you get lucky and find very reasonably priced designer pieces or a perfectly fitting suit for a bargain.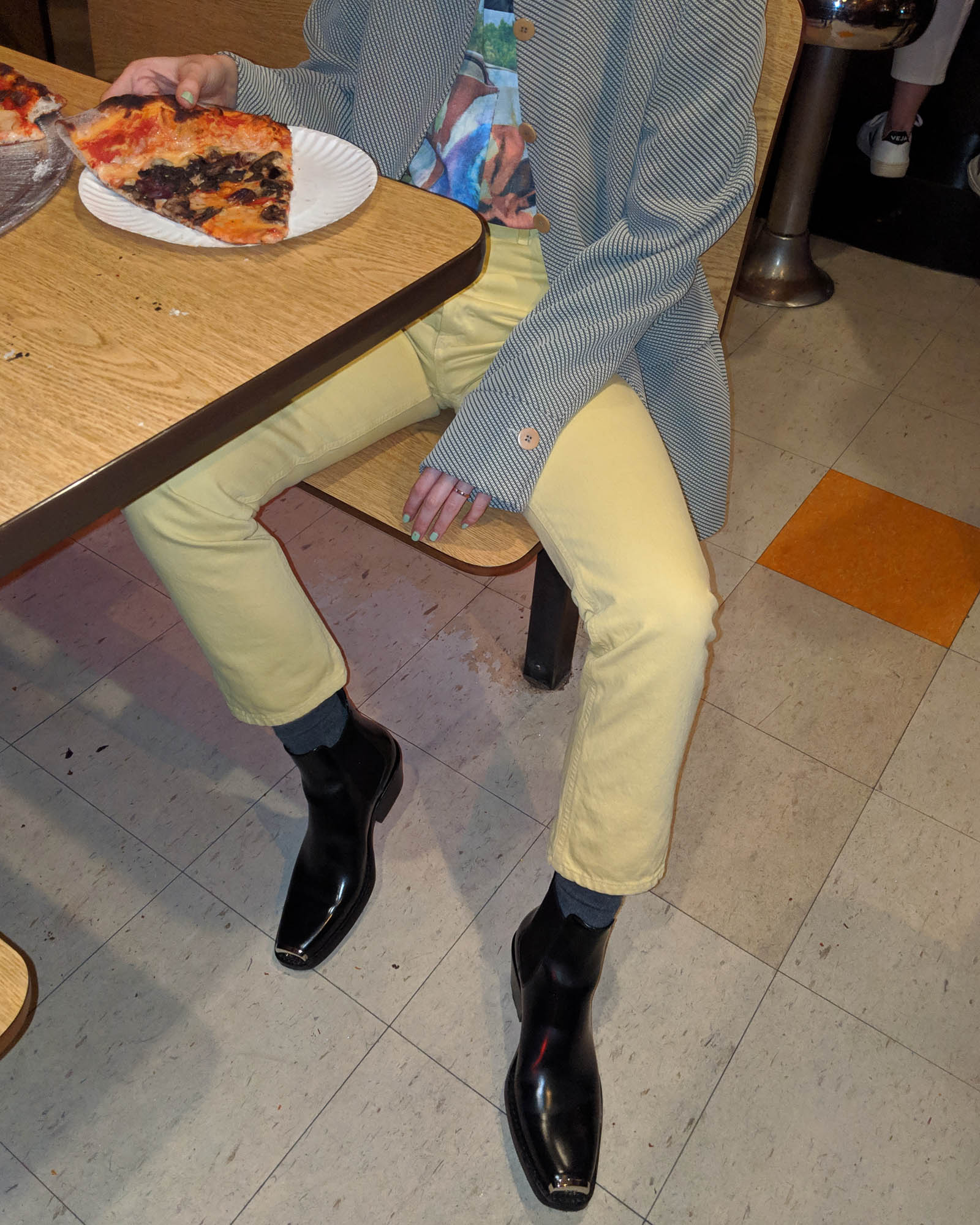 Snatched this oversized vintage Armani blazer from a small shop and couldn't be happier. Wear it with a short pencil skirt or fitted pants for a formal look, or jeans and boots for a casual look.