Sharing my first YouTube video showing you how I styled my Orseund Iris Tube Top three ways for the hot New York summer.
I've seen people wearing Orseund Iris pieces around Instagram for a while. A few weeks back I saw Michelle Song (@callmemichs) wearing their off-shoulder knit at an event. The design looked so cool and unique that I bought the tan tube top immediately. I've been wearing it a lot lately after the weather got so hot. I love the piece so much so I created this short video to show you how versatile this piece is.
The biggest reason I love this piece is that it gives me a totally different vibe depending on how I style it. I would style it with a long skirt, fine jewelry, and wedge sandals if I want a more elegant look. Most of the time I just throw on baggy jeans and chunky white sneakers for a casual look.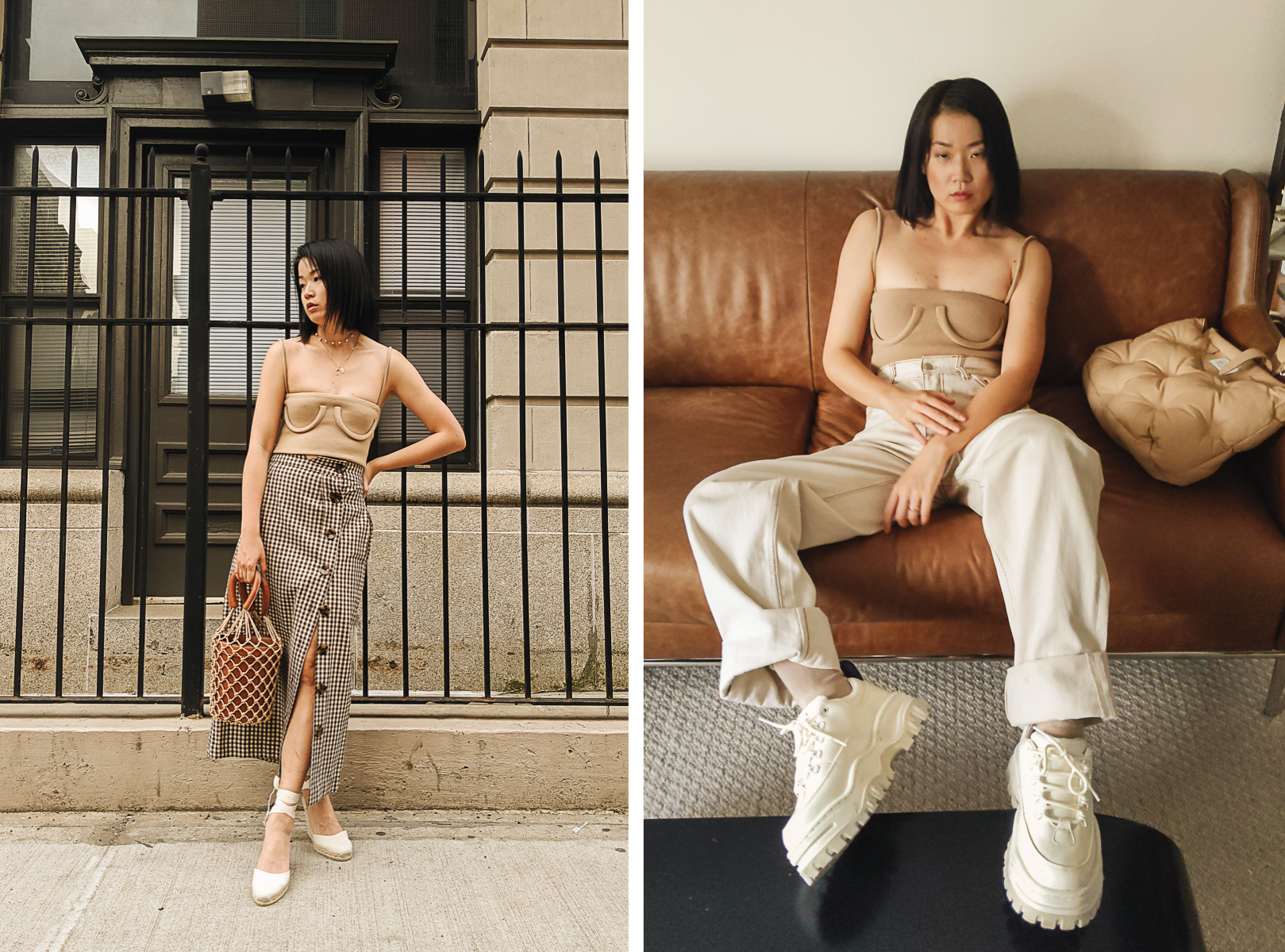 One of my favorite ways to wear the piece is with boot-cut pants, boots, and a leather jacket. It is an edgy look without losing the feminine touch.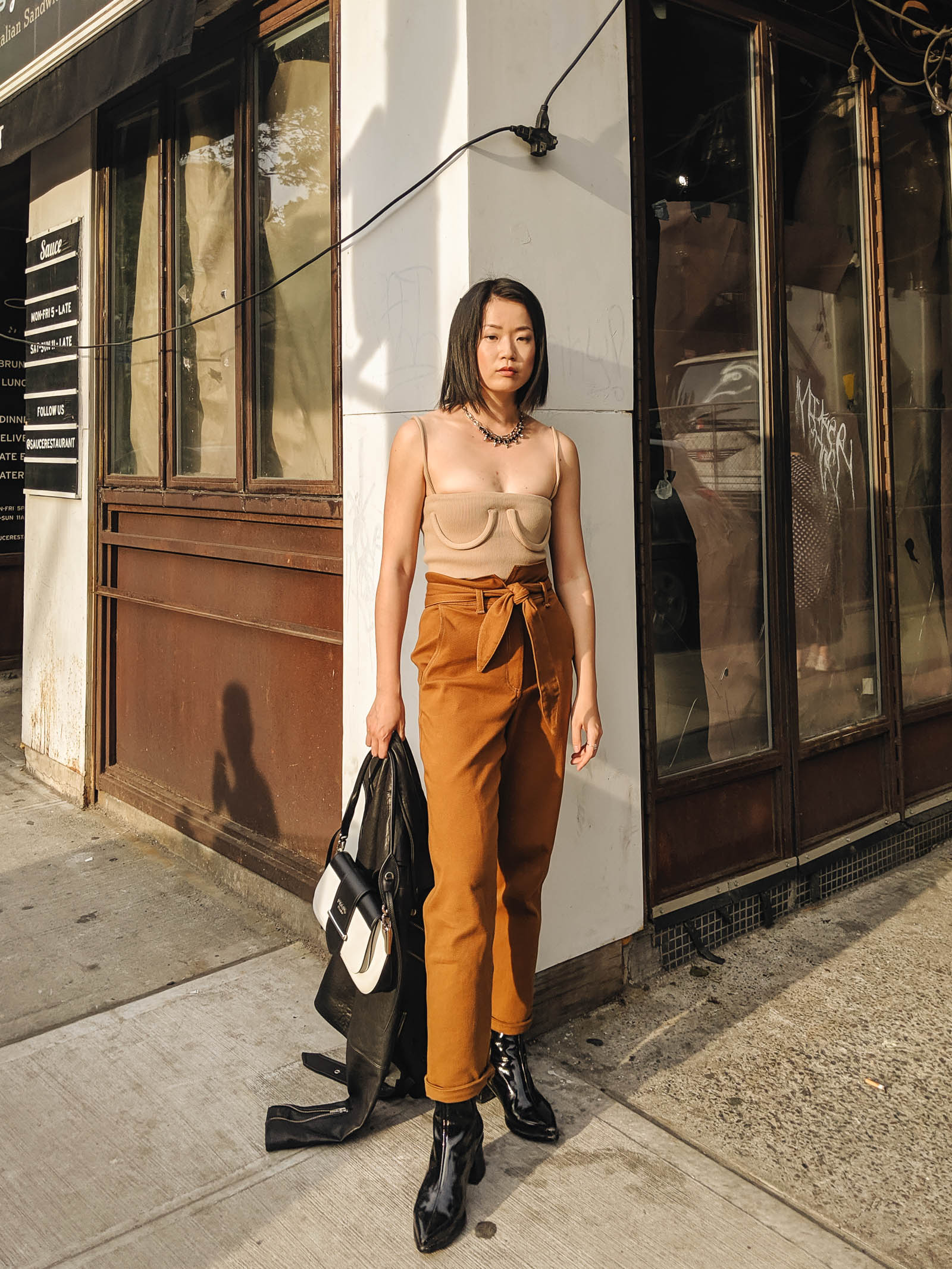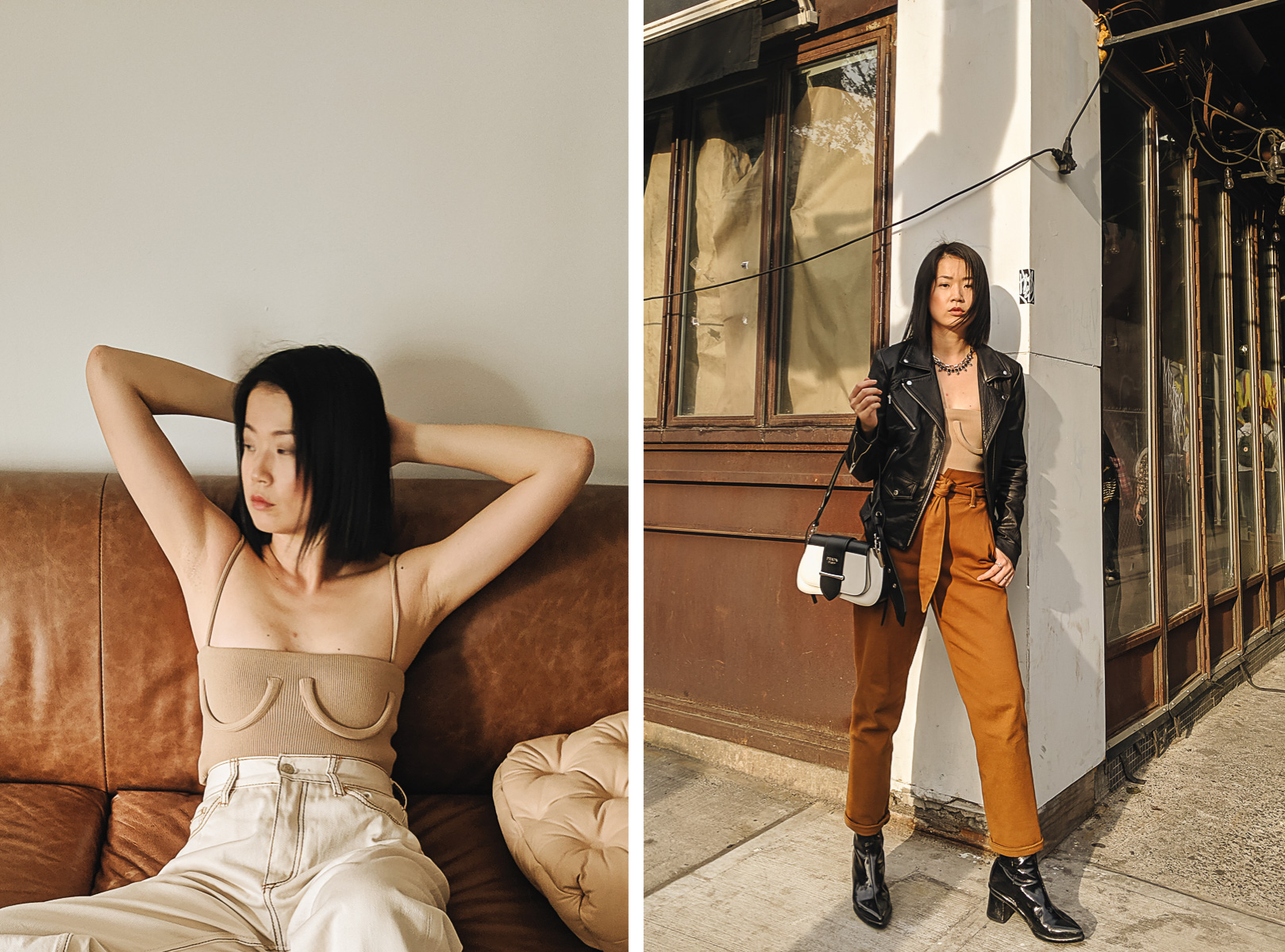 The three looks I shared in the video focus only on neutral tones. But in reality, I've styled this top with many colors and they all worked great. For example, I've styled it with blue jeans and platform shoes. And I've also done it with light green floral pants, black sandals, and a bucket hat. (Please ignore my messy room and the black undies peeking through my pants lol Decided to share these photos last minute.)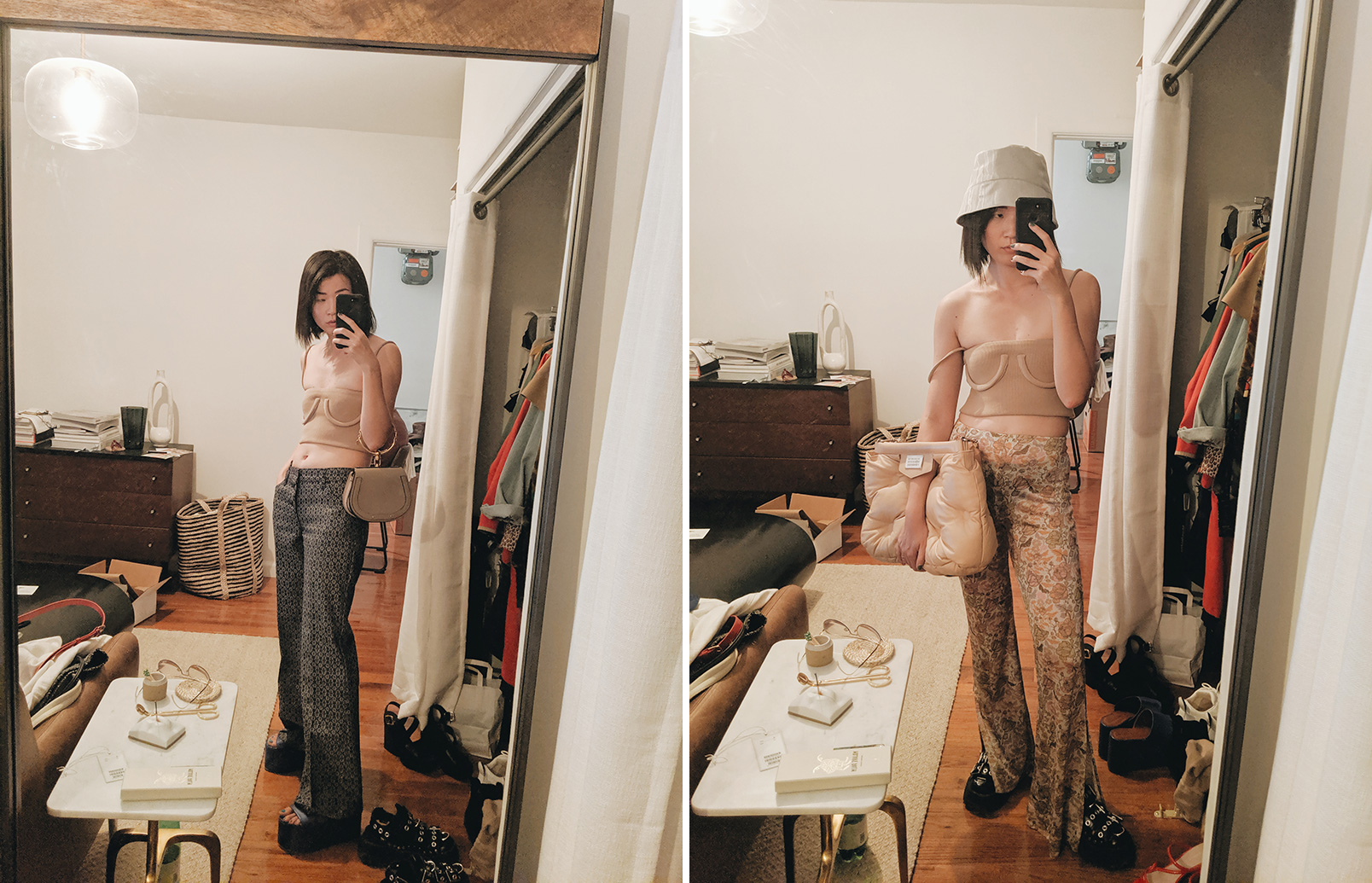 Featured in the video
Look 1 – jeans and sneakers
Look 2 – skirt and sandals
Look 3 – boots and leather jacket