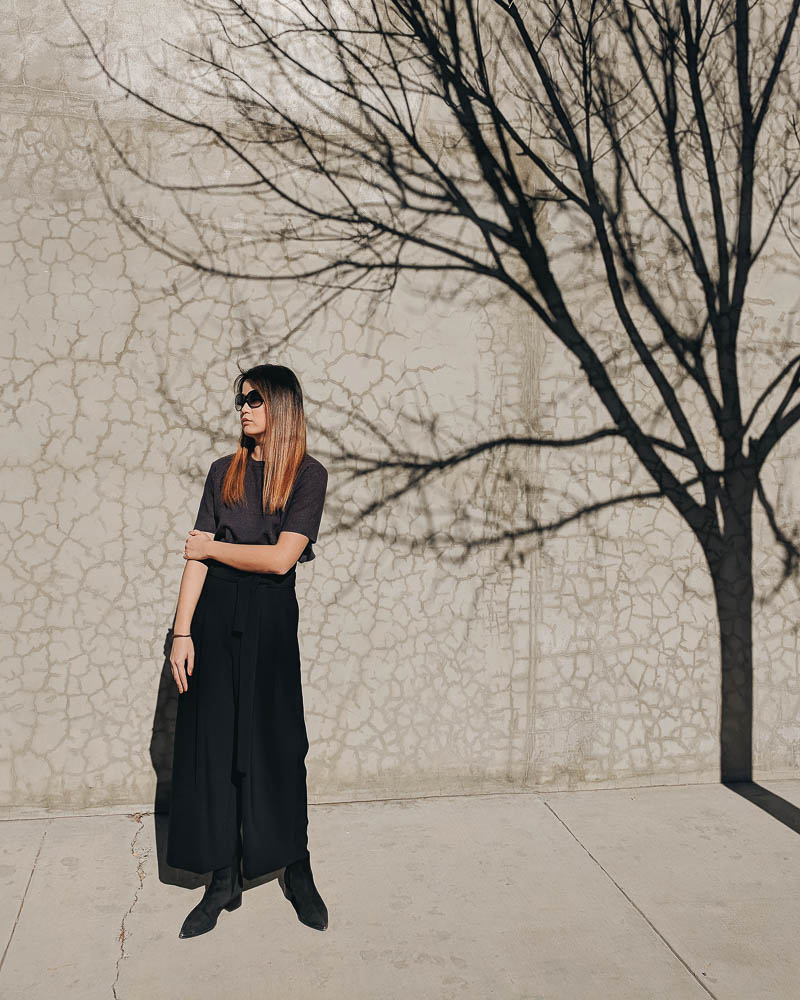 When traveling to Marfa this winter, I brought two outfits from Cos to echo the town's minimalist style.
The first outfit: Cos top, skirt, and sandals.
The second outfit: Zara top, Cos trousers, Acne Studio boots.
I layered them with a MaxMara coat that kept me warm during the night out.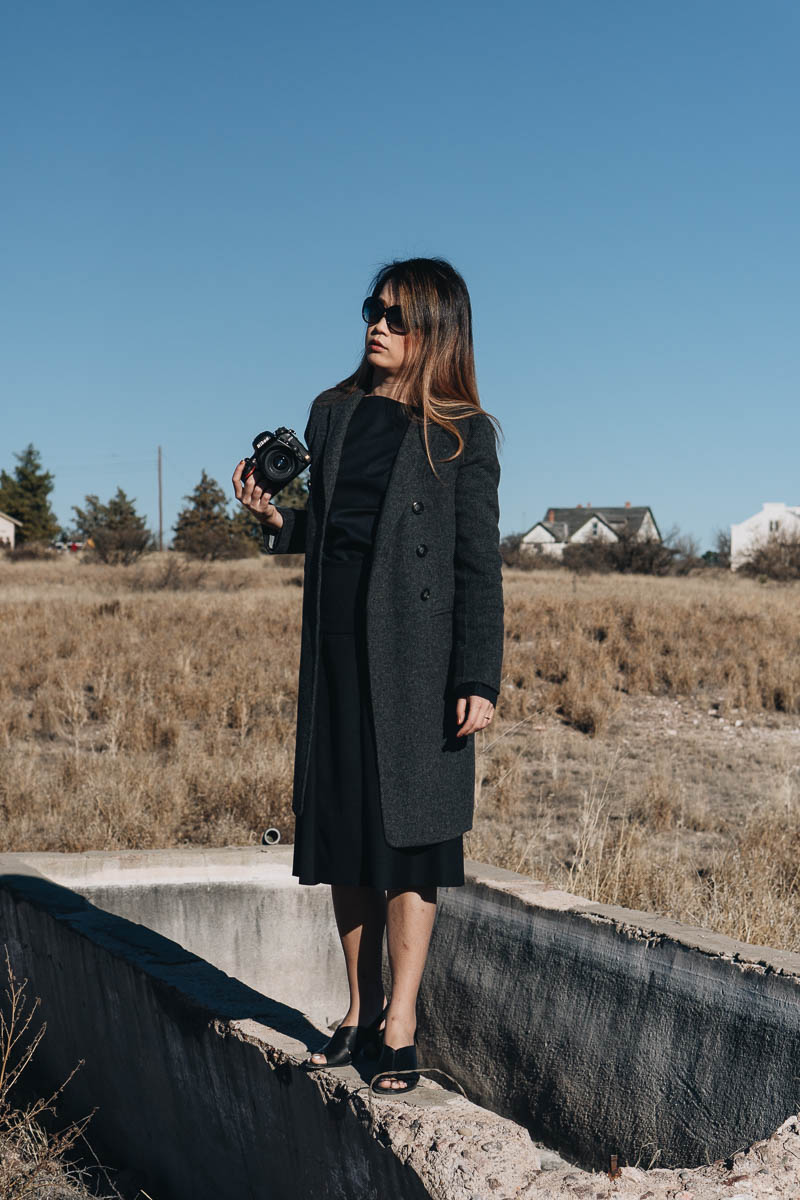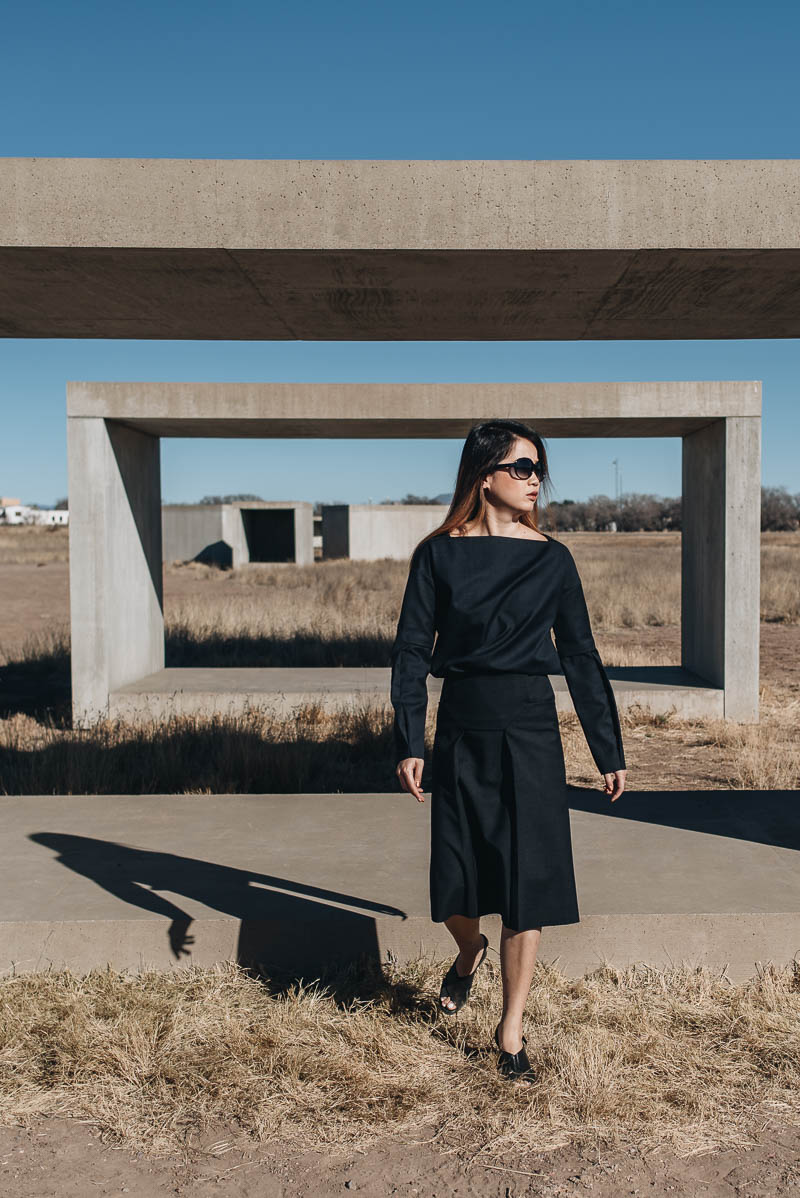 The winter weather in Marfa is rather comfortable. Due to the desert climate, it's warm during the day but gets cold quickly when the sun goes down. During our day there (at the end of December), it was very comfortable to walk around with a sweater and light coat. Sometimes it got so hot that I could have gotten by in a t-shirt. Definitely bring layers when you plan your trip there.